Slots Betting Strategies & Tips
Among all the online casino games, none compares to the popularity and acceptance that online slot machines have.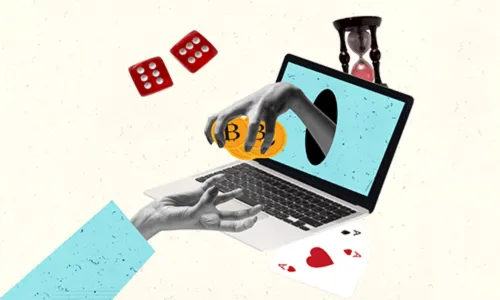 Today, most players in the US would choose slots over other games because they're easy to understand and usually require a single click on a button to play. But despite being unique and entertaining, the greatest challenge for players appears to be the profitability of slots.
Many are of the opinion that players should focus on having fun rather than making money since slots have no strategies that can help you win. But since you're on this page, it means that you don't believe that. In that regard, we say you're not wrong. We've discovered some helpful slot betting tips that will take your gaming to the next level.
Best Slot Strategies
In this section, we'll be listing slot tips that will make playing slots for US players not only a fun activity but also a profitable one.
Find Online Slots with High RTPs
To kick off our list of slot strategies, we'll begin by drawing your attention to the RTP (return to player) percentage of the slot. This describes the amount the online casino will give back to players over an extended period of gameplay. The higher the percentage, the bigger the amount that will be returned to you. So make sure to play slots with an RTP of 96% or above.
Select Slots with Bonus Symbols
One of the best casino strategies that you can get behind is to focus on slots with bonus symbols. These icons generally include scatter, wild, jackpot, and multiplier symbols. They play the vital roles of increasing the value of your stake, triggering bonus features, and providing more winning opportunities. The more bonus symbols a slot game has, the greater your chances of profiting considerably from it.
Choose Between Hit Frequency or Payout Size
Slots for US players differ in many ways, but two of the most important differences are in their hit frequency and payout size. Hit frequency simply talks about how easy it is to land winnings in the game, while payout size describes the amount a player stands to receive at once.
A slot game can either provide frequent small wins or big wins after multiple sessions. So this strategy is dependent on your preferences. Make your choice based on your contentment with regular small wins or a large win over a period of time.
Don't Chase Progressive Jackpots
Progressive jackpots are slots that have a large pot win that thousands or even millions of players compete for. The issue with these games is that they are not easily won. Gamblers will need to keep playing until someone wins. This is not ideal for players with a small bankroll because it's likely that they will lose all their money before the jackpot is won.
The better strategy for low budget players is to play slots with small but frequent wins. This will help them grow their bankroll, albeit slowly, but in the end they'll have sufficient funds to play for a longer period of time.
You Can't Manipulate the RNG
The Random Number Generator (RNG) is not available for manipulation. Try as you may, it's impossible. So you might as well just focus on the game and not on how to influence its outcomes in your favor. The algorithm that steers its performance undergoes real tests by independent companies to make certain that there's no way winning combinations can be predicted.
Grab the Slot's Pick'em Bonuses
Not all bonus features will be activated automatically in slot games. While some are triggered automatically when the right number of symbols appear, others require your participation. In these US slots, you may need to click on some symbols to unlock the bonus feature.
This is why proper knowledge of the particular game is important, because they are not all the same. You can find this information by venturing into the game rules and paytable pages. Knowing how the game works, it will be difficult for you to miss out on available bonuses.
Play Slots with Free Spins
Make free spins your friend! These are bonuses that have the ability to increase your winning potential tremendously. The more of them you get, the merrier. Although many US slots with lots of free spins may be more volatile than those without, they remain an asset. With lots of free spins on your side, you will find it a lot easier to grow your bankroll, whether big or small.
Free spins are conditional, and until the conditions are met, they won't be released to you. They are usually tied to specific symbols that must appear a fixed number of times, either on a particular reel or anywhere on the grid. With free spins on your side, you have the potential for big payouts without risking too much!
Bet Enough to Enable All Features
Some slot features can only be accessed when a certain amount of money is staked. For instance, to play the jackpot, some online casinos will require you to bet the maximum amount. Unfortunately, new players may miss out on opportunities to win the jackpot simply because they are unaware of what's required of them. This is why a complete understanding of the game's rules is one of the greatest slot strategies you can have up your sleeve!
Of course, players need to invest some time not only to hit the jackpot but also to activate and take advantage of various in-game bonus features. Here, patience is the key. To unlock and experience all the lucrative features, make sure to give your favorite slot enough chances without exceeding your personal limits.
Set Up Personal Loss Limits
You don't need to play slots for long before you'll know how addictive they can be. That is why players are advised to have exit strategies even before they start playing. If you don't take precautions, you might play for longer than you intended to and spend more money.
Therefore, before starting to spin the reels, have your daily, weekly, and monthly loss limits all set up. Thanks to several responsible gaming tools at some casinos, once the limit is reached, you'll be automatically stopped from playing.
Don't Be Superstitious
An unhealthy fixation on Lady Luck will cause more harm than good. Believing that she will smile on you on the next spin is a rabbit hole you don't want to be sucked into. As mentioned, because of the use of RNGs in slots, it's impossible to predict patterns or manipulate symbols to achieve success. So, play your favorite slots without dependence on any cosmic force and know when to call it quits.
Conclusion
While it's true that slots are largely games of luck, there's room for the application of clever tactics that will give you an edge for success. Our list isn't where it all ends. As an enthusiastic player, we're confident that you'll discover more tips to add to ours. And in the long run, you'll have all you need for the best possible outcomes in your online slot sessions.