Top 10 Slots from Yggdrasil
In its 10 year life so far, Yggdrasil has built a reputation for its slots. We collected and present the 10 best slots from the known provider.
Yggdrasil has established itself as a top-tier casino game provider, known for its innovative approach to game design, impressive graphics, and engaging gameplay. 
Their diverse portfolio of games ensures that players can always find something to suit their preferences, from epic adventures to whimsical fantasies, all brought to life with remarkable visual and auditory experiences. Whether you're a casual player or a serious gambler, Yggdrasil's games offer something for everyone in the world of online gaming.
Yggdrasil, founded in 2013, is a leading software provider for online casinos. Headquartered in Stockholm, Sweden, the company has gained a reputation for pushing the boundaries of gaming innovation. Their commitment to quality, unique themes, and cutting-edge technology has earned them a special place in the hearts of both players and operators.
Interesting Facts about Yggdrasil
Unique Name: Yggdrasil derives its name from Norse mythology, specifically the World Tree that connects the nine realms. This connection to mythology is reflected in many of their game themes.

Licenses and Awards: Yggdrasil is licensed by multiple regulatory bodies, including the UK Gambling Commission and the Malta Gaming Authority. Their games have received numerous awards, showcasing their commitment to excellence.

Bragging Rights: Yggdrasil was the first to introduce the revolutionary iSENSE 2.0+ platform, enhancing player experiences with its mobile-friendly design and advanced gaming features.

Social Responsibility: The company is dedicated to responsible gaming, ensuring players have access to tools and resources to manage their gameplay safely.

Expanding Portfolio: Yggdrasil consistently releases new games, adding diversity to their portfolio and keeping players engaged.
Top 10 Slots from Yggradsil
These Yggdrasil games offer a wide range of themes and features, ensuring that players can find a game that not only entertains but also visually enchants with its rich graphics and symbol variety. Whether you're seeking adventure, mystery, or whimsy, Yggdrasil's top casino games have something to offer for every type of player.
Vikings Go Wild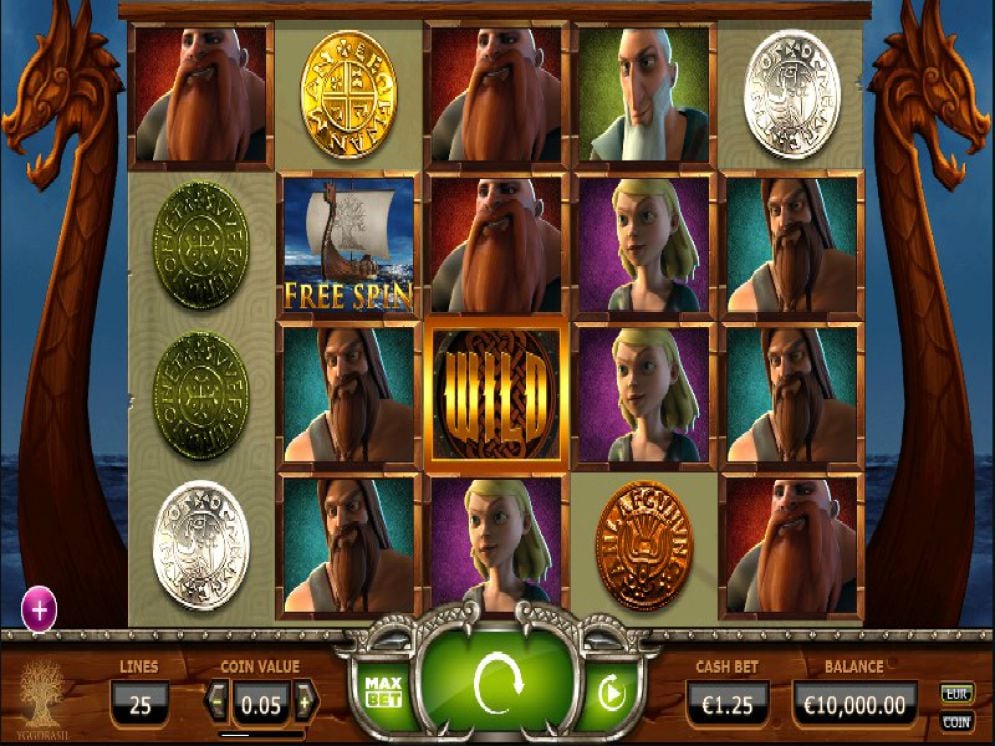 Join a band of fierce Viking warriors as they embark on a high-seas adventure in "Vikings Go Wild." This visually stunning game is a treat for the eyes, featuring 3D graphics that bring the Viking world to life. As you spin the reels, you'll encounter a variety of symbols, from brave Vikings to monstrous sea serpents, all contributing to an immersive Norse experience.
Valley of the Gods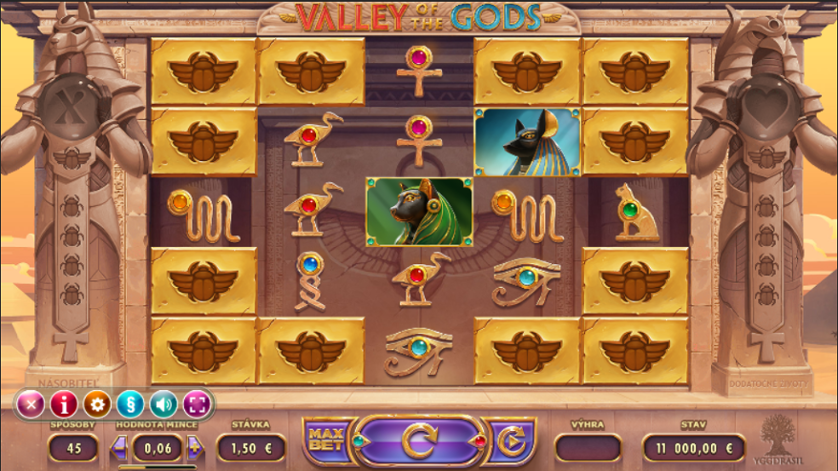 "Valley of the Gods" transports players to an ancient Egyptian desert where mystical scarab beetles and powerful gods reign supreme. With its unconventional reel layout and a captivating symbol mechanic, the game offers an exciting twist on traditional slots. The symbols and graphics in this game are a visual feast for those who appreciate the allure of ancient Egypt.
Holmes and the Stolen Stones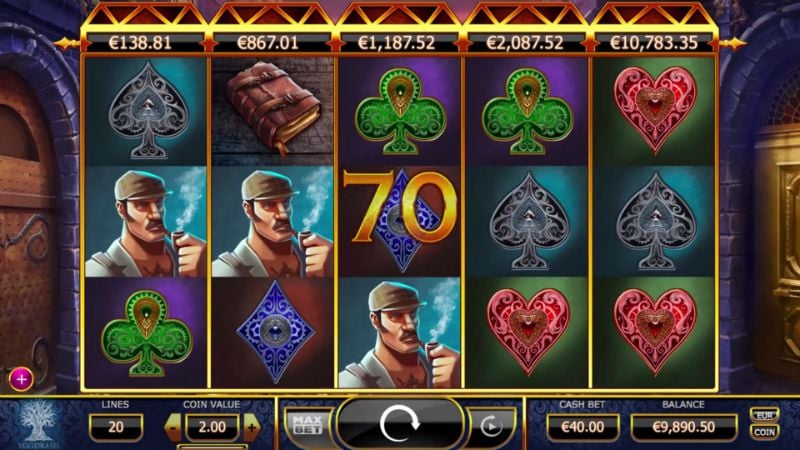 Solve mysteries alongside the legendary detective Sherlock Holmes in "Holmes and the Stolen Stones." The game is set against a backdrop of Victorian London, with symbols that pay homage to the mystery genre. As you spin, you'll uncover clues, jewels, and various Sherlockian elements, all while enjoying the game's rich and immersive graphics.
Winterberries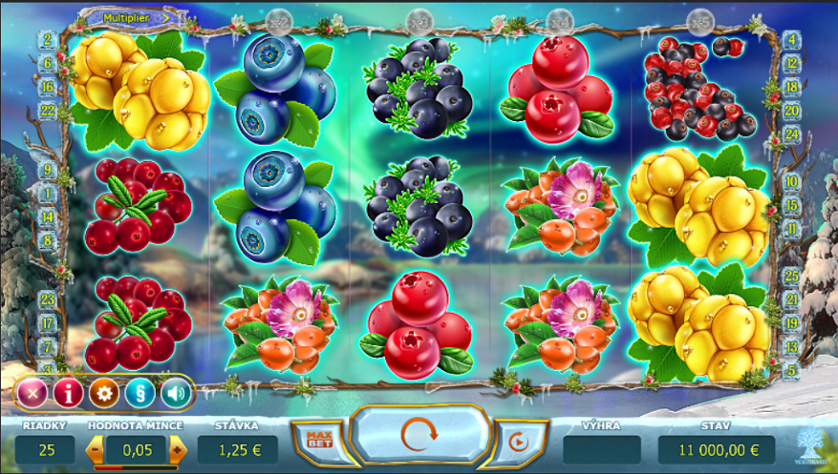 "Winterberries" is a delightful and frosty slot game that introduces players to a colourful world of frozen berries. The game's icy graphics and vibrant berry symbols create a visually refreshing experience. With the unique feature of frozen symbols, players can accumulate wins by keeping the berries in place, making this game both visually appealing and strategically engaging.
Orient Express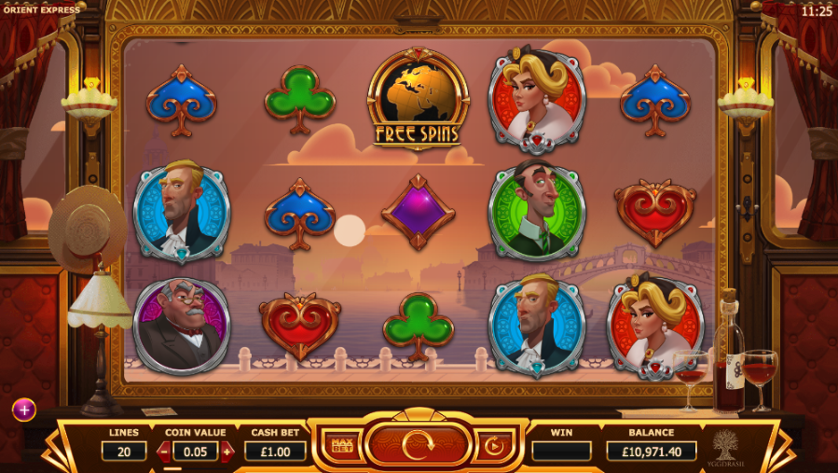 Embark on a journey through four enchanting European cities aboard the "Orient Express." This game takes players on a visually captivating ride, with each city offering a unique atmosphere and symbols to match. The graphics adapt to your location, immersing you in the surroundings, and the diverse symbols represent the culture and mystique of each destination.
Chibeasties 2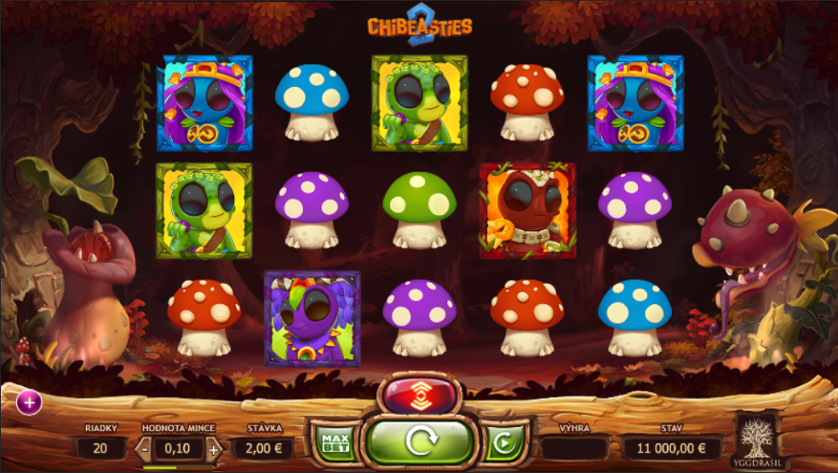 "Chibeasties 2" invites players into a magical forest inhabited by whimsical creatures. The game's delightful woodland setting, complete with quirky symbols, creates a whimsical and charming atmosphere. As you spin the reels, you'll encounter a variety of colorful Chibeasties, each adding a touch of magic to the game's enchanting graphics.
Beauty and the Beast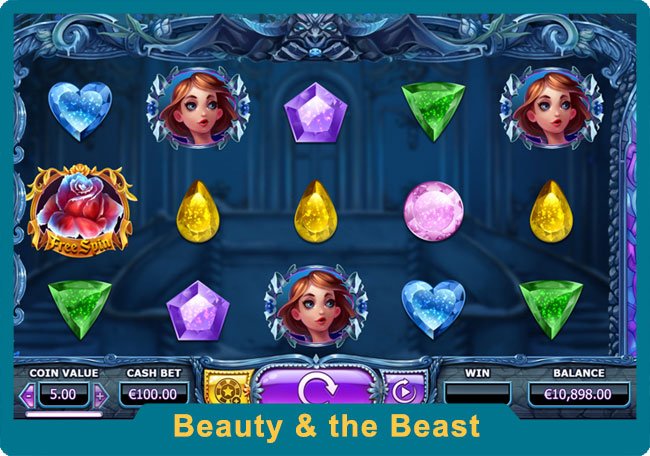 The timeless fairy tale of "Beauty and the Beast" comes to life in this enchanting slot. The game's visuals are as captivating as the classic story itself, with a backdrop of the enchanted castle. The symbols include characters from the tale, enhancing the overall charm of this visually stunning game.
Cazino Zeppelin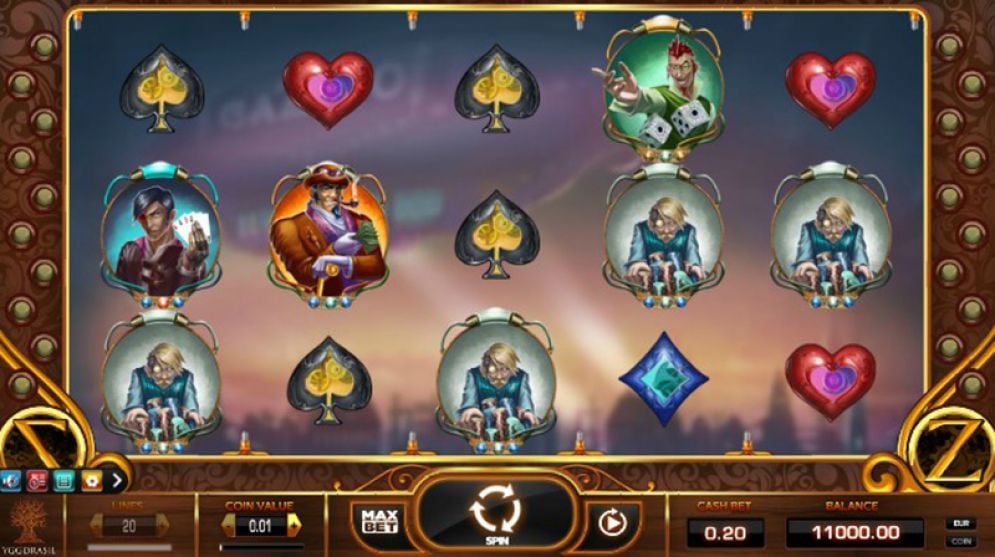 "Cazino Zeppelin" invites players to board an airship in a steam-punk-inspired world filled with high-rolling gamblers. The game features unique symbols and graphics that perfectly capture the theme. As you spin the reels, you'll encounter stylish gamblers, airship elements, and other symbols that contribute to the game's intriguing atmosphere.
Rainbow Ryan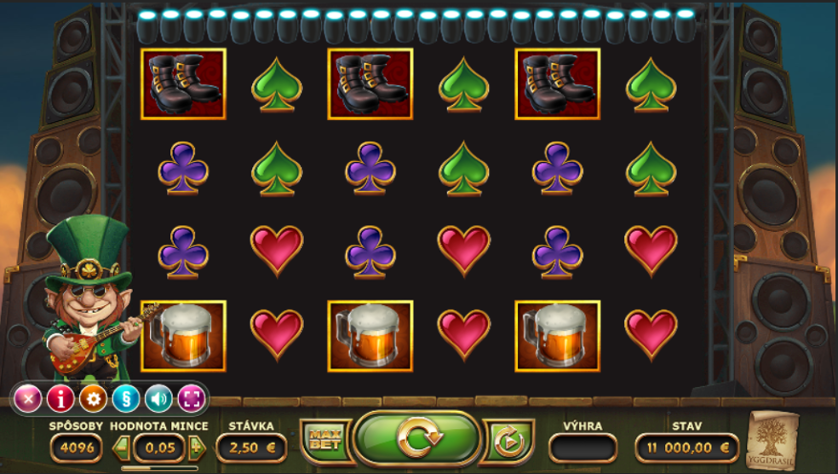 Join the rockstar leprechaun, Rainbow Ryan, on a colourful adventure filled with lively music and neon graphics. The game's symbols are a blend of classic Irish icons and rock and roll paraphernalia, creating a unique and entertaining combination. As you play, Ryan's electrifying performance adds a dose of fun to the game's overall appeal.
Easter Island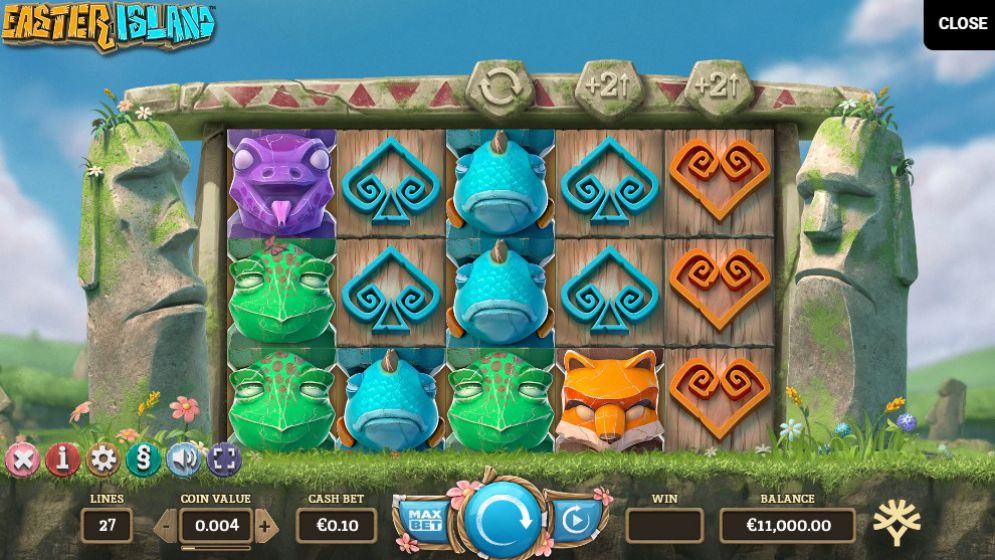 Set on a mysterious island inhabited by gigantic stone statues and adorable animal symbols, "Easter Island" is a visually striking game. The game's expanding reels feature makes for a captivating spectacle, while the symbols add to the game's charm with their stone-carved design and playful animal motifs.