Top 10 Slots from Spinomenal
With almost a 10 years legacy behind, Spinomenal slots are considered among the best. Discover the top 10 slots from Spinomenal.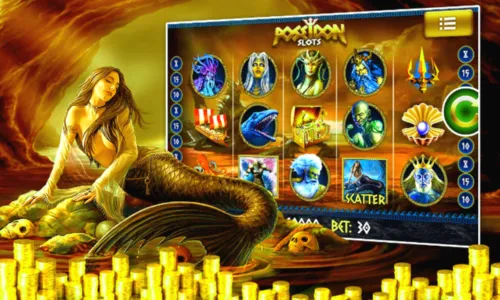 In the vibrant and ever-evolving realm of online casino gaming, Spinomenal has emerged as a formidable force, leaving its indelible mark on the industry and shining as a frontrunner in the online gaming sector.  
Spinomeal epitomizes a harmonious blend of innovation, technology, and a commitment to delivering unparalleled entertainment.
Founded in 2014, Spinomenal has swiftly risen to prominence as a trusted and innovative casino game provider. Their primary mission centers around creating exceptional gaming experiences for both players and operators. Spinomenal's extensive game portfolio encompasses a myriad of thrilling slots, table games, and more, all underscored by eye-catching graphics, imaginative themes, and user-friendly interfaces. The company's global reach and dedication to player enjoyment make it a noteworthy presence in the online gaming universe.
Noteworthy Aspects
Prolific Game Development: Acclaimed for its prolific game releases, averaging 30 new games each year, ensuring that players always have access to fresh and engaging content.

Global Presence: The company has achieved a significant global presence, with integration into more than 120 online casinos across multiple international markets, catering to a diverse and widespread player base.

Cross-Platform Accessibility: The company meticulously designs its games for seamless integration on various platforms, including mobile and desktop, providing an accessible and enjoyable gaming experience for all.

Innovation as a Cornerstone: Their unrelenting commitment to innovation is a key element of its success, continuously pushing the boundaries of creativity to remain competitive and relevant.

Operator and Player-Centric: Spinomenal's games are not only designed for player enjoyment but also offer integrated solutions for casino operators, making it a valued and trusted partner in the online casino industry.
Top 10 Slots from Spinomenal
Whether you seek ancient adventures in Egyptian tombs, mythological encounters with gods and goddesses, or the playful charm of fluffy creatures, these games provide a world of excitement.
Book of Rebirth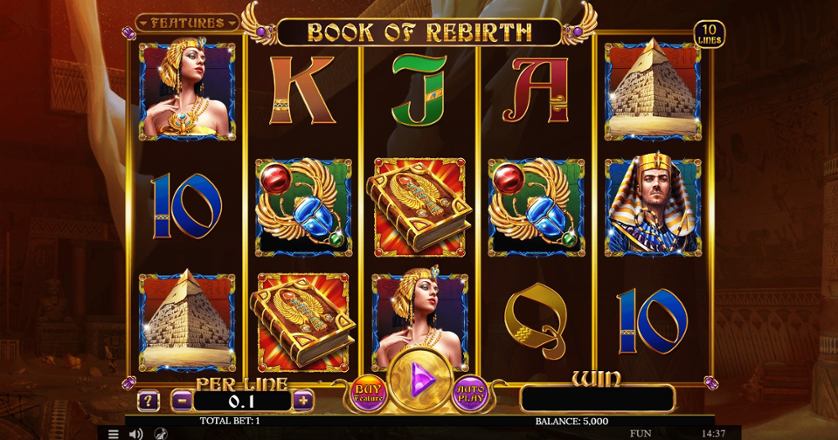 "Book of Rebirth" takes you on an epic journey to an ancient Egyptian tomb, where stunning graphics depict pharaohs, mystical symbols, and hieroglyphs. In this thrilling slot game, the "Book of Rebirth" symbol serves as both a wild and a scatter, unlocking free spins and expanding symbols. With its rich visual appeal and the potential for significant wins, this game is a captivating adventure through the sands of time.
Demi-Gods III
Embark on a mythological adventure in "Demi-Gods III," a visually majestic slot game. The graphics portray an otherworldly realm, complete with gods and goddesses, including Zeus and Athena. With free spins and a progressive jackpot feature, this game offers divine excitement and an immersive experience that will make you feel like you're part of ancient Greek mythology.
Lilith's Passion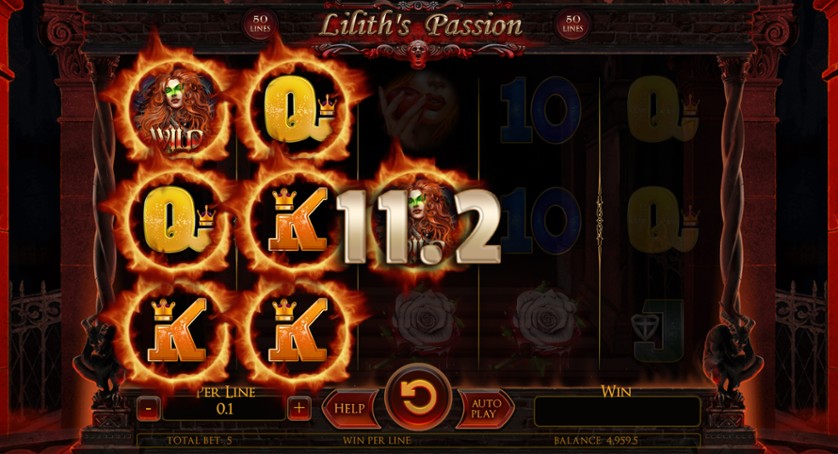 "Lilith's Passion" is a sultry and visually stunning slot game with a theme that oozes sensuality. Its graphics are enticing and provocative, featuring symbols like lips, roses, and seductive imagery. The game offers special features such as expanding wilds and a "Passion" respin feature, ensuring your gaming experience is as tantalising as its theme.
Fluffy Slot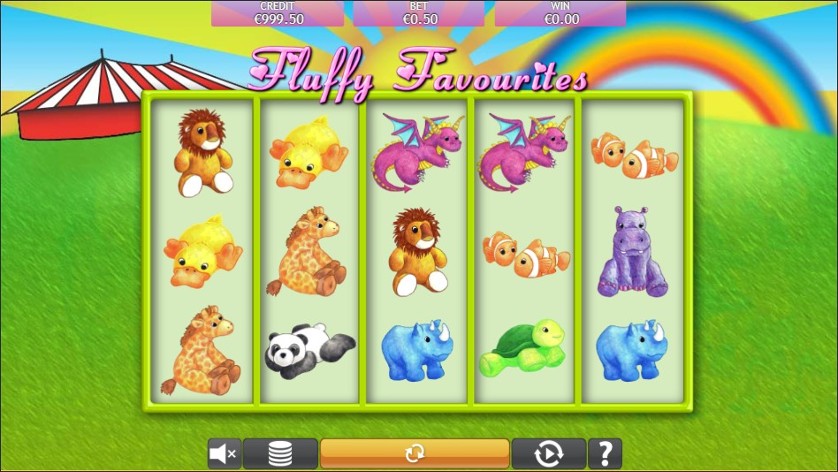 In "Fluffy Slot", the casino floor is transformed into a whimsical world filled with adorable, fluffy creatures. The graphics are colourful and cartoonish, adding a sense of fun and charm to the game. With free spins and a "Fluffy Wheel" bonus round, this slot promises an enjoyable and heartwarming experience for all players who appreciate a touch of cuteness.
Year of the Rat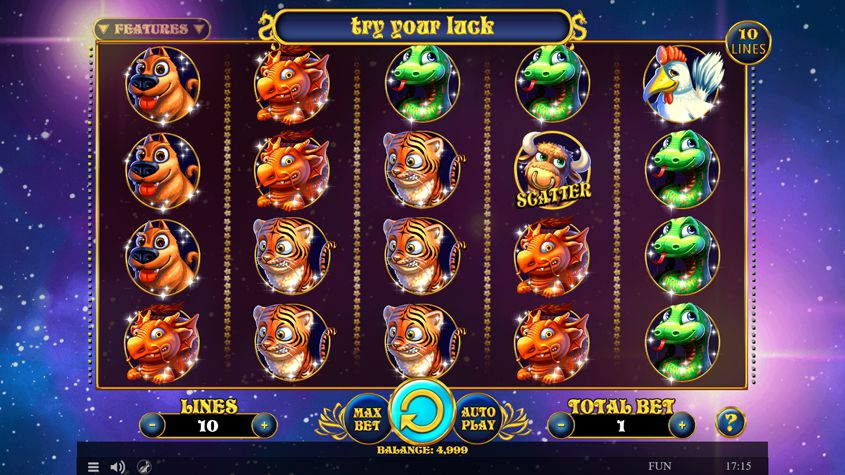 Celebrate the Chinese zodiac in "Year of the Rat", a delightful slot game filled with charming rat symbols, lanterns, and fireworks. The graphics capture the festive spirit, creating a joyful atmosphere. With free spins and a "Rat Party" feature, the game offers a unique and entertaining twist on this beloved tradition, making it a must-play for players who enjoy cultural-themed games.
Nights of Egypt
"Nights of Egypt" invites you to explore the mysteries of ancient Egypt with its mesmerising graphics, featuring pyramids, pharaohs, and hieroglyphs. The symbols include scarabs, ankhs, and the iconic Cleopatra, immersing players in a world of history and legend. The game's features, such as free spins and expanding symbols, promise an exciting adventure through the heart of this ancient civilization.
Story of Medusa
Dive into Greek mythology with "Story of Medusa", a visually captivating game centered around the legendary Medusa. The graphics are both striking and intriguing, featuring the snake-haired Gorgon and other mythological symbols. With respins and "Medusa's Gaze," which transforms symbols into wilds, this slot offers a visually stunning and engaging journey into the realm of ancient myths.
Safari Samba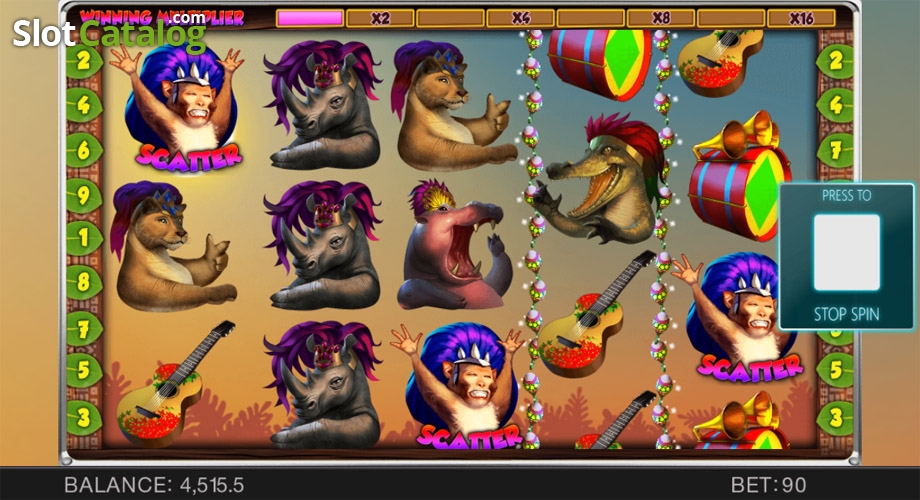 "Safari Samba" takes players on an exciting adventure in the African savanna with its vibrant graphics and lovable safari animals. Symbols include lions, elephants, zebras, and more, creating a delightful atmosphere reminiscent of a wildlife safari. The game offers free spins and a "Samba" bonus feature, ensuring a wild and entertaining experience at every spin.
Penny Fruits Xtreme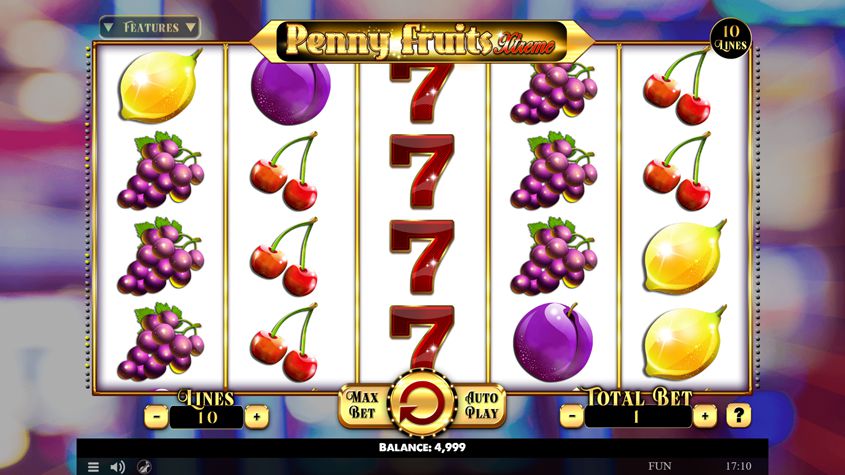 "Penny Fruits Xtreme" offers a modern twist on classic fruit slots, featuring neon and retro-inspired graphics that are both flashy and colourful. Symbols like cherries, melons, and bells fill the reels, providing a nostalgic yet electrifying visual experience. With the "Xtreme" multiplier and free spins, this game offers a fresh take on a beloved genre and promises exciting gameplay for all.
Siren's Treasures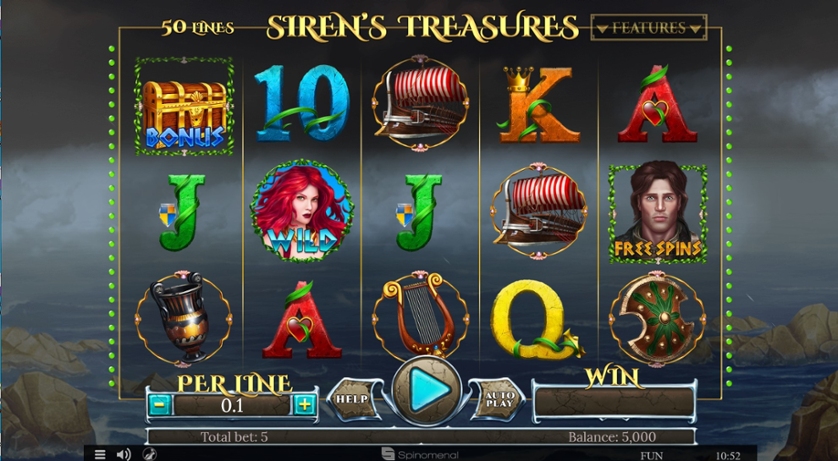 "Siren's Treasures" immerses you in the depths of the ocean with captivating underwater graphics, including mermaids, seashells, and sunken treasure chests. The game's visual appeal is enchanting, reflecting the mythical allure of the sea. Players can enjoy free spins and a "Siren's Treasures" bonus round, making this slot as captivating as the legendary sea creatures it portrays, and offering an unforgettable underwater adventure.