Top 10 Slots from Playtech
Playtech, one of the biggest, oldest and most trusted games provided, couldn't be missing from our list. Find Playtech's top 10 slot games to test.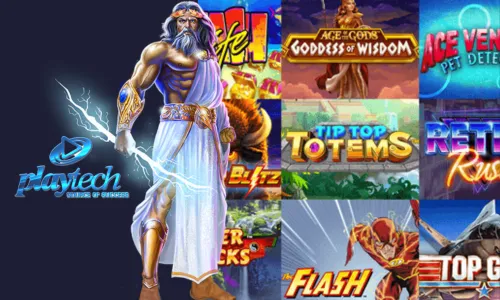 Yggdrasil has established itself as a top-tier casino game provider, known for its innovative approach to game design, impressive graphics, and engaging gameplay. 
Their diverse portfolio of games ensures that players can always find something to suit their preferences, from epic adventures to whimsical fantasies, all brought to life with remarkable visual and auditory experiences. Whether you're a casual player or a serious gambler, Yggdrasil's games offer something for everyone in the world of online gaming.
Playtech's success can be attributed to its commitment to delivering high-quality gaming experiences. The company provides a wide array of casino games, including slots, table games, live dealer games, and more. Their dedication to innovation has led to the development of many iconic titles that have captivated players worldwide. Playtech's commitment to responsible gaming and adherence to strict regulatory standards ensure a safe and enjoyable gaming environment for players.
Interesting Facts about Playtech
Playtech is a publicly traded company on the London Stock Exchange (PTEC).

They have a vast network of global partnerships with some of the world's leading online casinos.

The company is renowned for its impressive Marvel-themed slots, including titles like "Iron Man" and "The Avengers."

Playtech has a pioneering role in the live dealer gaming sector, offering an immersive, real-time casino experience.

Their commitment to responsible gambling is evidenced by their participation in industry initiatives for player protection.
Top 10 Slots from Playtech
Each of these Playtech casino games offers a unique and entertaining experience, with captivating graphics, engaging symbols, and exciting bonus features, making them a must-try for any casino enthusiast.
Age of the Gods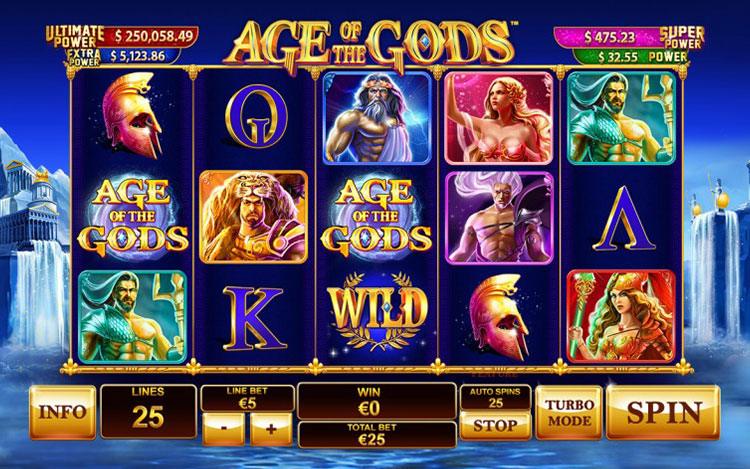 Transport yourself to a realm of mythical wonders with "Age of the Gods." This visually stunning slot features a pantheon of Greek gods and goddesses, gracing the reels with their divine presence. What sets this game apart are the four progressive jackpots that can shower you with godly riches. The symbols include Zeus, Athena, Hercules, and more, all depicted in breathtaking detail.
Gladiator Jackpot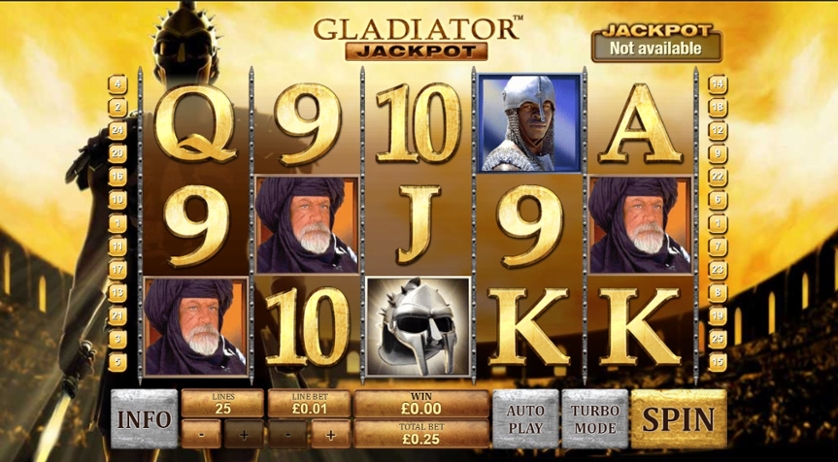 The grandeur of ancient Rome comes alive in "Gladiator Jackpot." As you spin the reels, the iconic characters of Maximus and Commodus lead you through a coliseum filled with thrilling bonus features, including free spins and multipliers. The game's impressive graphics capture the essence of the film, while the Coliseum bonus round offers the chance to win the ultimate jackpot prize.
Buffalo Blitz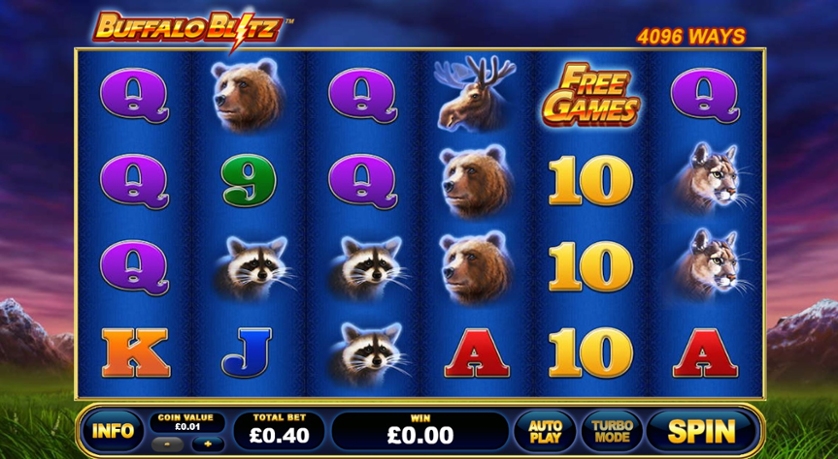 Take a wild journey through North American wilderness in "Buffalo Blitz." This slot's unique reel structure with 4,096 ways to win ensures excitement with every spin. The buffalo symbol is the star of the show, with other creatures like bears and moose enhancing the beautiful wilderness theme. Free spins and cascading wins make this game a true adventure.
Great Blue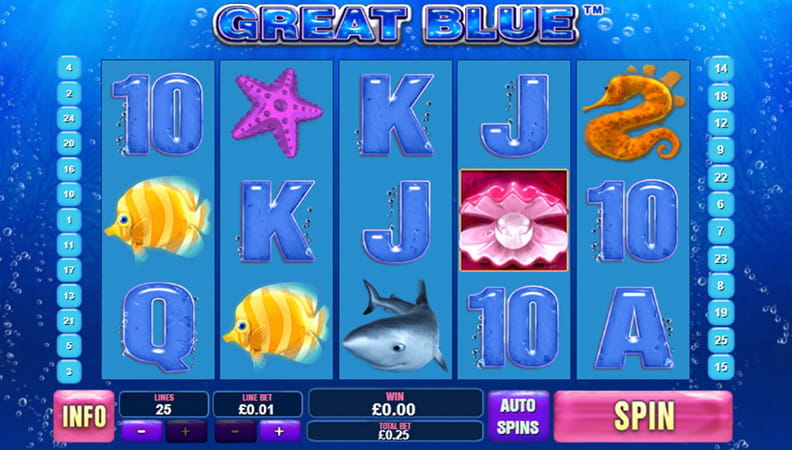 Dive deep into the ocean's depths with "Great Blue." The game's stunning aquatic visuals feature colourful fish, turtles, and the majestic killer whale. The real treasure, however, lies in the free spins round where you can win up to 15x multipliers and abundant underwater riches.
Frankie Dettori's Magic Seven
Gallop into the world of horse racing with "Frankie Dettori's Magic Seven." The game pays homage to the legendary jockey, Frankie Dettori, and showcases horses, trophies, and the jockey himself as symbols. A fun bonus game lets you pick winning horses and rack up the winnings as you enjoy the thrill of the racetrack.
King Kong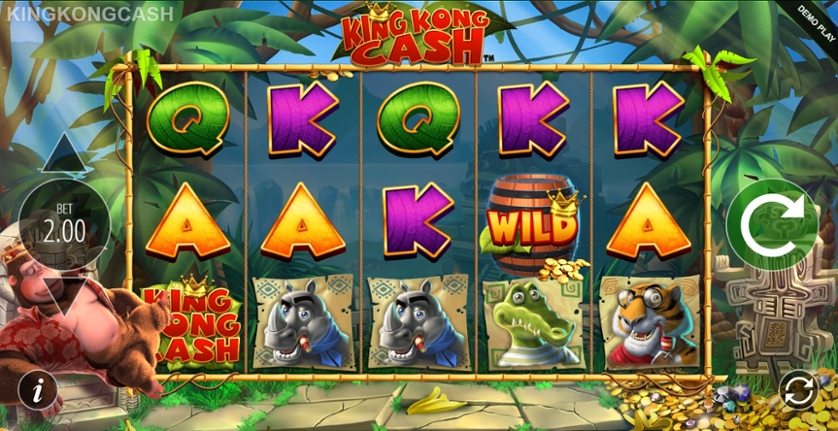 Join forces with the colossal King Kong in a cinematic slot adventure. The game's graphics capture the essence of the iconic movie, with Kong himself as the central character. The game features wild respins, free spins, and a thrilling Skull Island bonus round, giving you a chance to win big while you journey alongside this legendary ape.
Pink Panther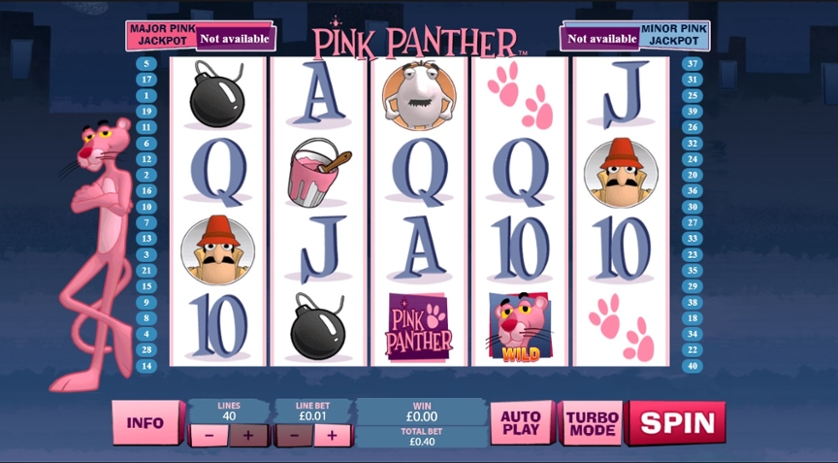 Embrace the whimsical world of the Pink Panther in this delightful slot game. Featuring symbols like Inspector Clouseau, pink pawprints, and the Pink Panther himself, it's a visual treat. The game offers several bonus rounds, including the Pink Pow, Crack the Pink Code, and the Colour Pink, each providing entertaining opportunities to win.
Spider-Man: Attack of the Green Goblin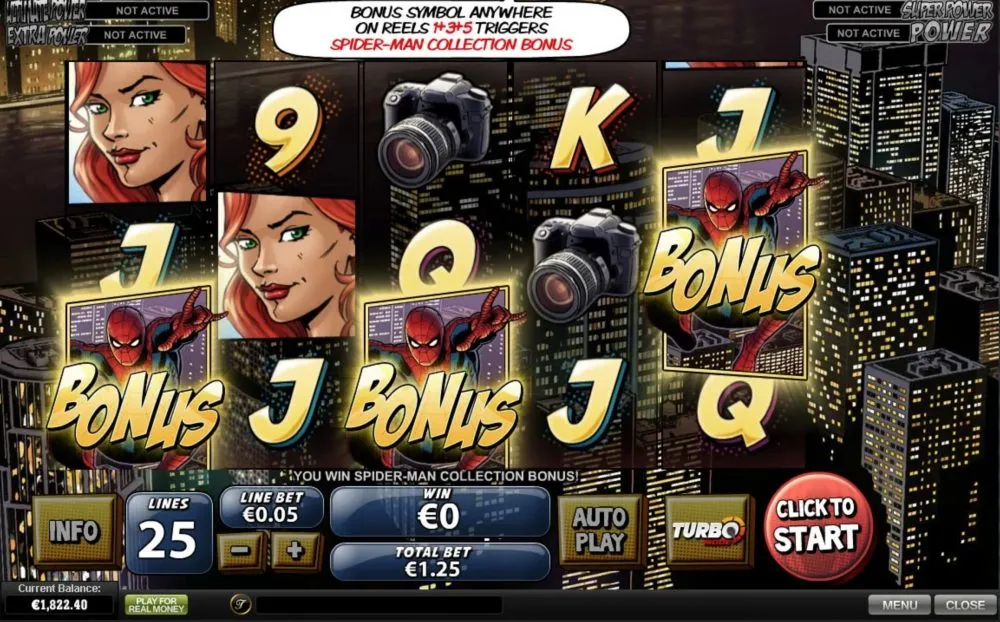 Marvel fans unite in "Spider-Man: Attack of the Green Goblin." The game brings comic book action to life with Spider-Man swinging into action against his arch-nemesis, the Green Goblin. The symbols showcase iconic characters from the Spider-Man comics, and the bonus features include a thrilling Spider-Man Collection Bonus and a high-flying free spins round.
White King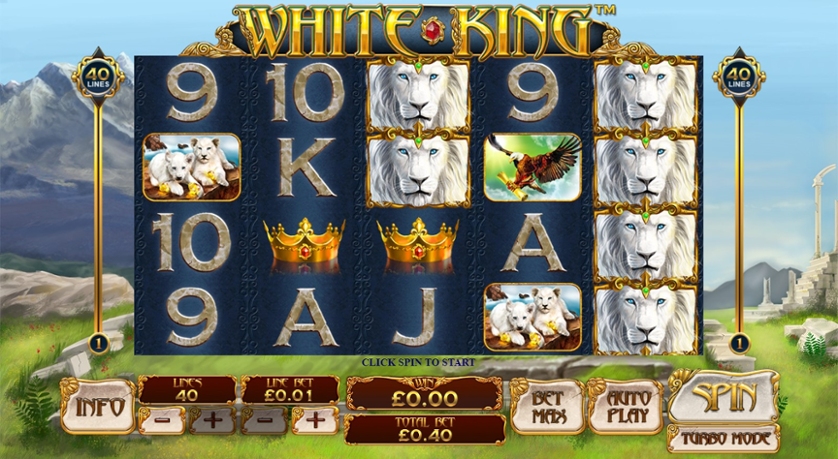 Embark on a safari adventure with "White King" and encounter the majestic White Lion, king of the African savannah. The game's stunning graphics depict wildlife in all its glory, with the White Lion symbol taking center stage. Stacked wilds and a generous free spins feature make this game an immersive wildlife experience.
A Night Out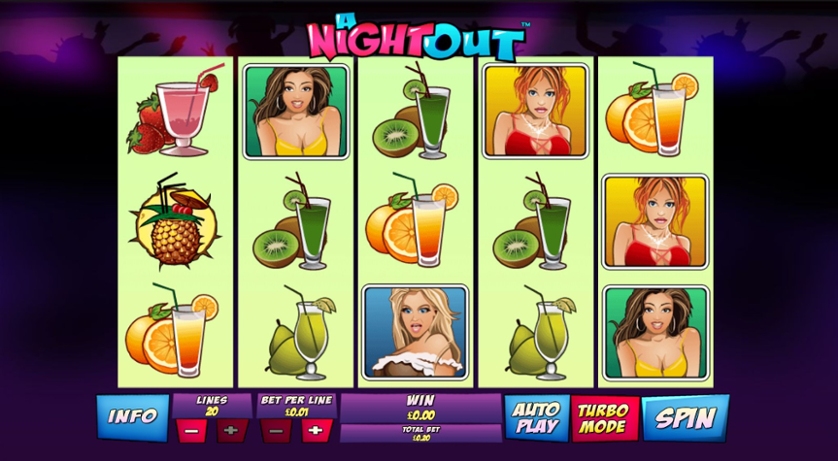 For a night of fun and entertainment, "A Night Out" is the perfect choice. The game's symbols include cheerful barmaids, cocktails, and dancing friends, creating a vibrant nightlife atmosphere. With free spins and a fun Bartender bonus round, you'll be dancing with joy as you accumulate winnings on this lively night out.