Top 10 Slots from Betsoft
Betsoft Gaming is definitely one of the top dogs when it comes to providing slot games. Check Betsoft's top 10 slots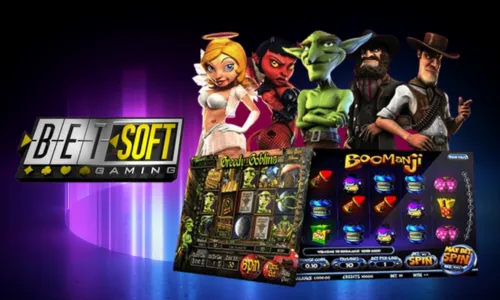 Betsoft is a name synonymous with cutting-edge innovation and premium casino gaming experiences. With a history that spans over two decades, this renowned software provider has carved a niche for itself in the highly competitive online casino industry.
Specialising in 3D slot games and other immersive casino titles, Betsoft has captivated players worldwide with its exceptional graphics, engaging narratives, and diverse range of games.
Established in 2006, has consistently pushed the boundaries of casino gaming software. Headquartered in Valletta, Malta, with a presence across the globe, Betsoft has firmly established itself as a front-runner in the industry. The company is best known for its groundbreaking 3D slots, known as the "Slots3" series, which have set new standards for visual quality and gameplay. Betsoft's commitment to excellence extends beyond aesthetics, with a strong emphasis on fair play, transparency, and player security. Their games are frequently audited by independent authorities to ensure they meet the highest industry standards.
Interesting Facts
Pioneers of 3D Slots: Was one of the first developers to introduce 3D slot games to the online casino world, revolutionising the gaming experience.

Extensive Game Library: Offers a diverse range of over 200 games, including slots, table games, and video poker, catering to a wide audience of players.

Industry Awards: The company has garnered numerous awards and recognitions, including the EGR B2B Awards and the Malta iGaming Excellence Awards.

ToGo™ Mobile Platform: Betsoft's ToGo™ platform ensures players can enjoy their games on the go, with a selection of optimised mobile games that maintain the same high-quality visuals and gameplay.

Fair Gaming: Utilises the latest technology to ensure fairness and transparency in their games, building trust with players and operators.
Top 10 Slots from Betsoft
Betsoft's top 10 casino games offer an array of themes, captivating storylines, and impressive visuals, ensuring players enjoy an engaging and rewarding gaming experience.
Slotfather Part II
Welcome to the mob world in this engaging sequel. With stunning graphics and cinematic animations, players are immersed in the mafia life. The game features the Big Boss Bonus, adding an extra layer of excitement as players interact with the notorious gangsters while enjoying free spins and multipliers. Symbols include mobsters, guns, spaghetti, and piles of cash, all in high-definition, bringing the mobster lifestyle to the reels.
The Slotfather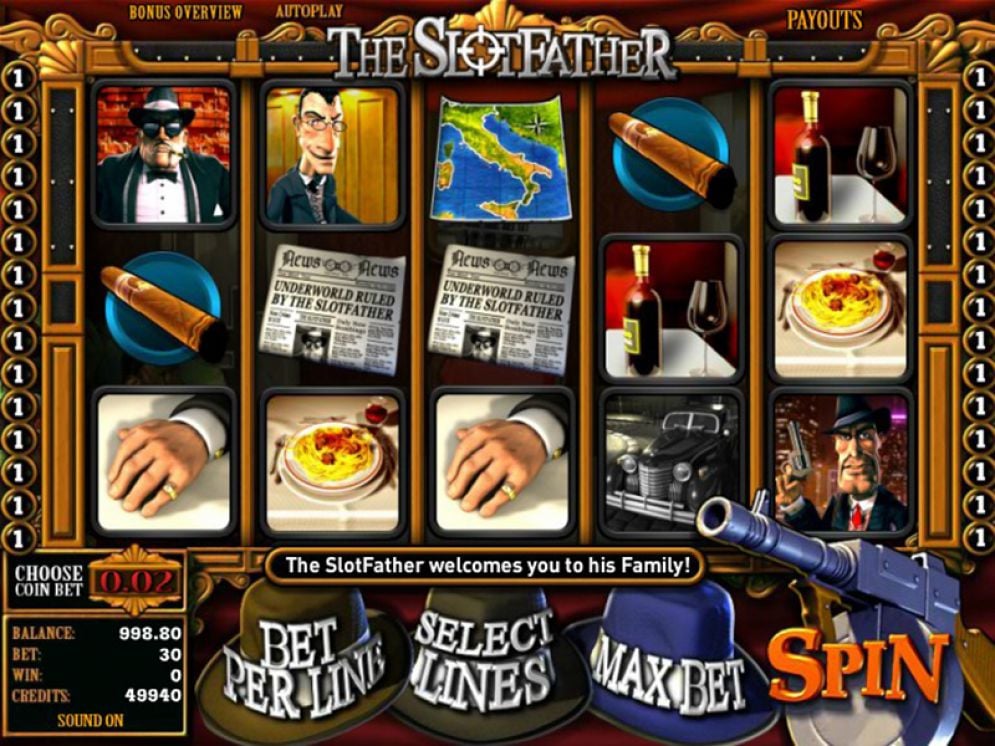 This original mafia-themed slot offers an enthralling journey into the underworld. The game showcases captivating visuals and a gripping storyline. Players encounter mob-related symbols like Tommy guns, fancy cars, and crates of stolen goods. It includes bonus features such as the Sneaky Instant Win, Multiplier Mob Free Spins, and the Underboss Scatter.
Good Girl, Bad Girl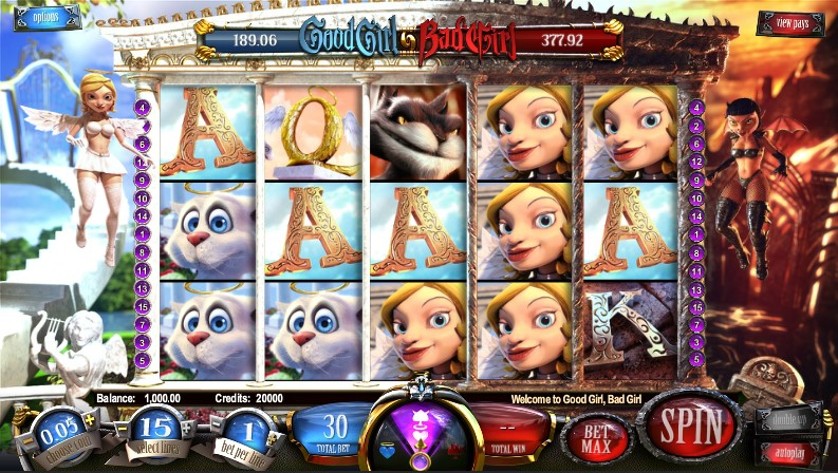 Players are drawn into the eternal battle between good and evil in this visually stunning game. The dual gameplay feature allows players to choose between modes—good, bad, or both. Graphics display angelic and devilish symbols along with halos, pitchforks, and wings. The game offers unique features like wild symbols, money wheels, and bonus rounds that cater to both heavenly and devilish preferences.
A Night in Paris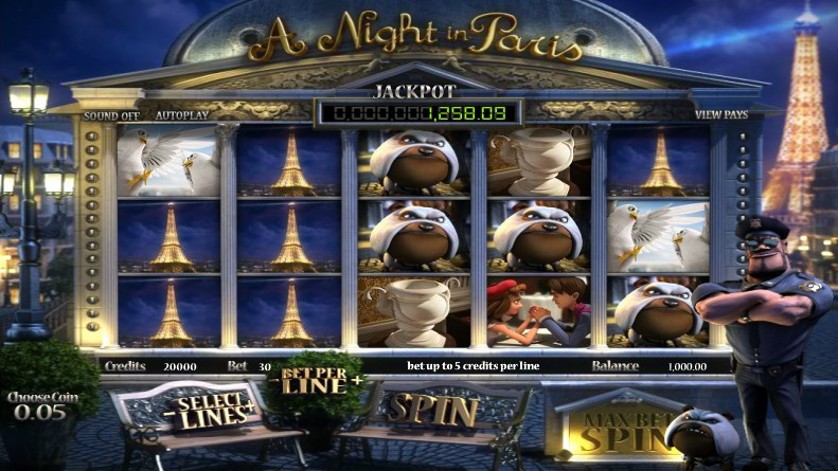 This 3D slot whisks players away to the City of Love, with exceptional graphics depicting Parisian landmarks and an engaging storyline. The symbols include romantic elements such as croissants, doves, statues, and the Eiffel Tower. The game offers bonus rounds triggered by specific symbol combinations, allowing players to assist a security guard in preventing a museum heist.
Greedy Goblins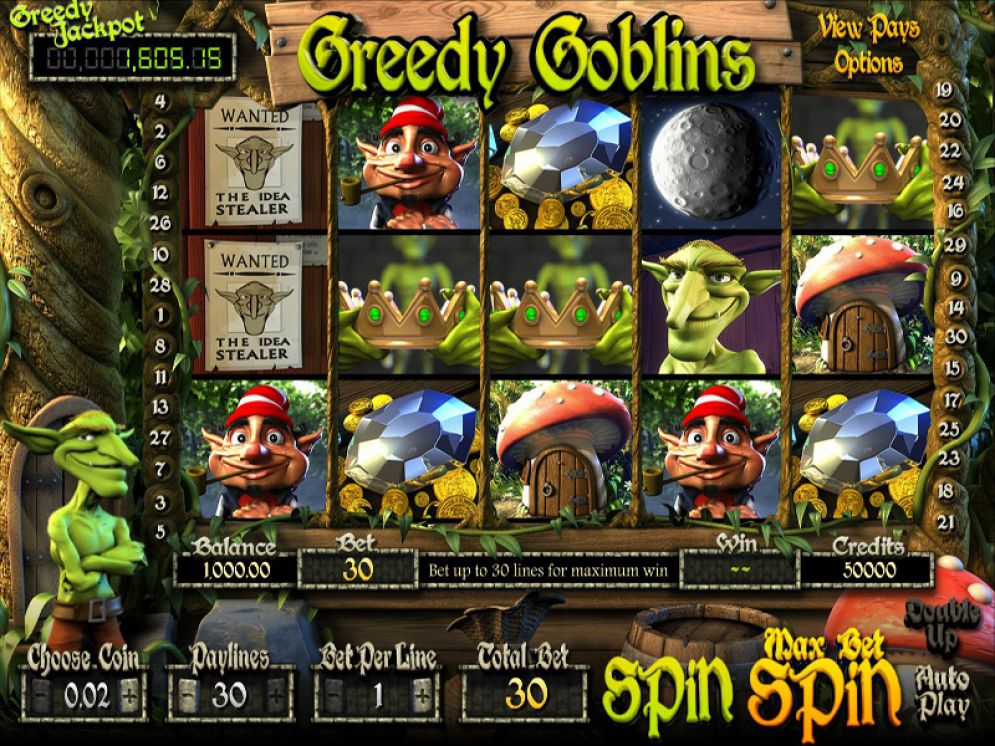 Enter a magical forest where mischievous goblins aim to amass all the gold. The visuals are enchanting, with vibrant graphics and animations. Symbols include goblins, elves, and various fantasy creatures. The game boasts a progressive jackpot, free spins, and unique features like the "Book of Secrets" bonus round, adding depth to the gameplay experience.
Mr. Vegas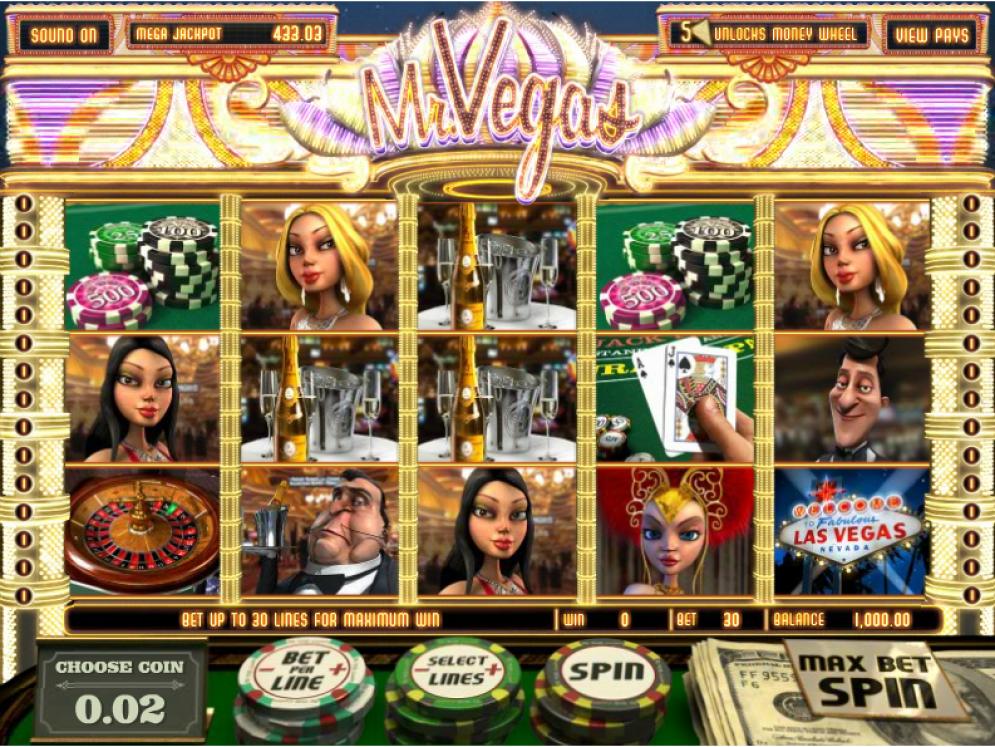 It's all about the glitz and glamour of Las Vegas with Mr. Vegas leading the way. The game features high-quality graphics, showcasing the opulence of the casino world. Symbols portray the Vegas lifestyle, including showgirls, roulette wheels, and high-stakes gambling. Players can enjoy a bonus game at an extravagant casino and even partake in a mini-slot feature within the game.
Rook's Revenge
Embark on an Aztec adventure with Rook in this visually stunning slot game. The symbols are beautifully designed to represent Aztec culture, with masks, totems, and various artifacts. With cascading reels, multipliers, and vibrant visuals, players will experience an immersive journey through the heart of the ancient civilization.
It Came from Venus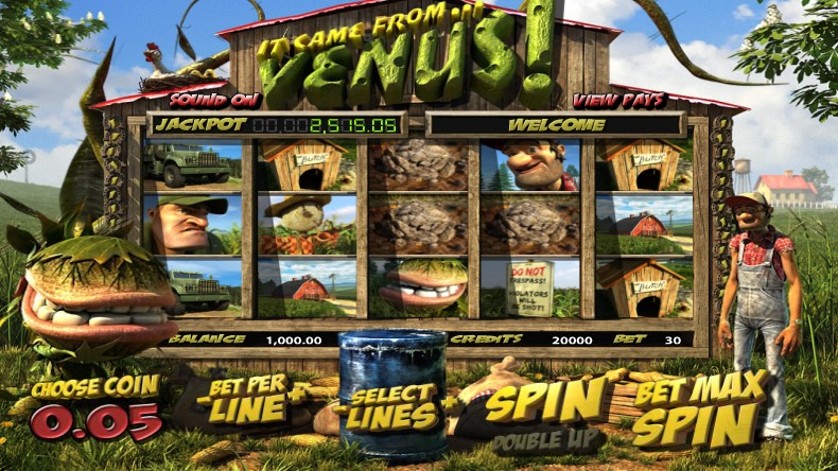 Encounter a friendly alien and help save the day in this humour-filled slot game. The graphics are whimsical and entertaining, featuring symbols like a farmer, the alien, and Venus flytraps. The game offers wild symbols, free spins, and a captivating rescue bonus round where players assist the farmer in saving the alien plant.
At the Copa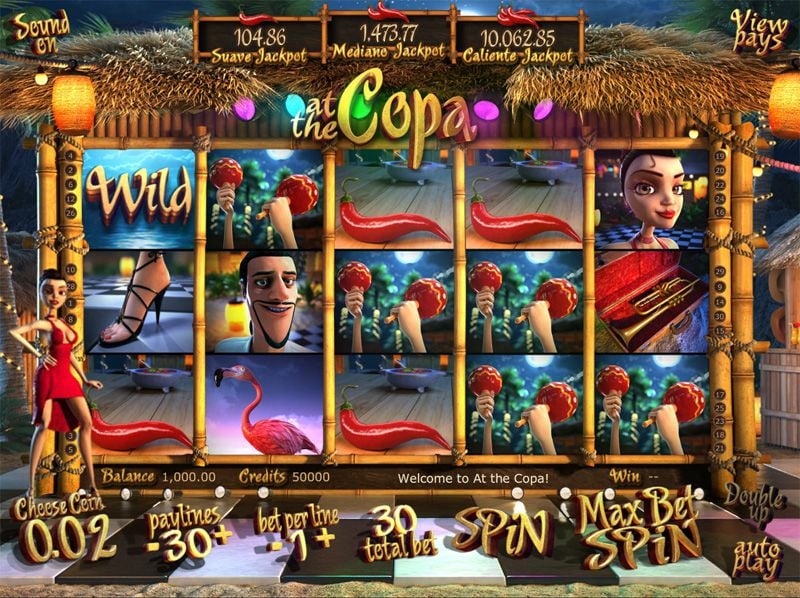 Dance the night away in this Latin-themed slot game set in a vibrant nightclub. The graphics are lively, depicting dancing couples, cocktails, and maracas. The game features free spins, multipliers, and a dance-off bonus round, adding to the immersive experience of the Copa nightclub.
The Glam Life
Live the luxurious high life in this opulent slot game. The symbols include yachts, champagne, and diamond rings, reflecting the finer things in life. The game offers bonus rounds and opportunities to win impressive prizes, letting players indulge in a glamorous lifestyle through its high-quality graphics and captivating features.